Hengda Group (Holdings) Co., Ltd. (hereinafter referred to as Hengda Group Holding) is the second real estate company in Henan Province to be directly listed on the main board of the Hong Kong Stock Exchange through an IPO (stock code: 3616.HK).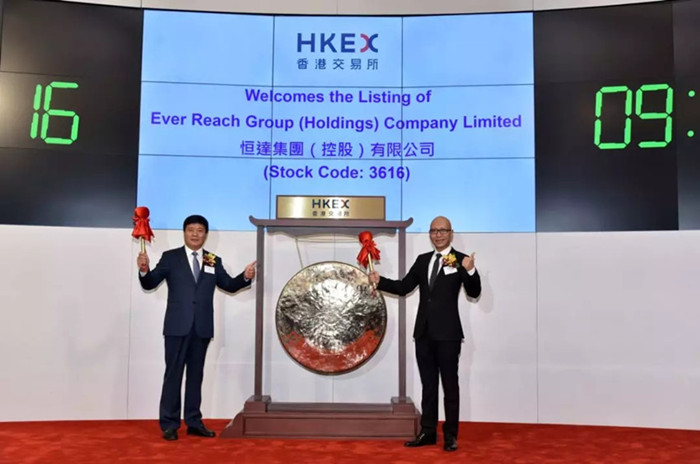 Mr. Li Xiaobing (right), the chairman of the board of directors of Hengda Group, and Shi Genzhi (left), the mayor of Xuchang City,jointly knocked the listed bronze gong.
Hengda Group Holdings started in 1992 and currently has 12 real estate companies under its jurisdiction, of which Xuchang Hengda Real Estate Group Co., Ltd. and Yuzhou Hengda Real Estate Co., Ltd. have national first-class real estate development qualifications, and the real estate development area covers the urban area of Xuchang And Yuzhou, Changge, Yanling, Xiangcheng and provincial capitals Zhengzhou, Xinyang and other cities. As of March 2020, the Group has accumulated 57 development projects,and the area development, under construction and development is about 8.15 million square meters.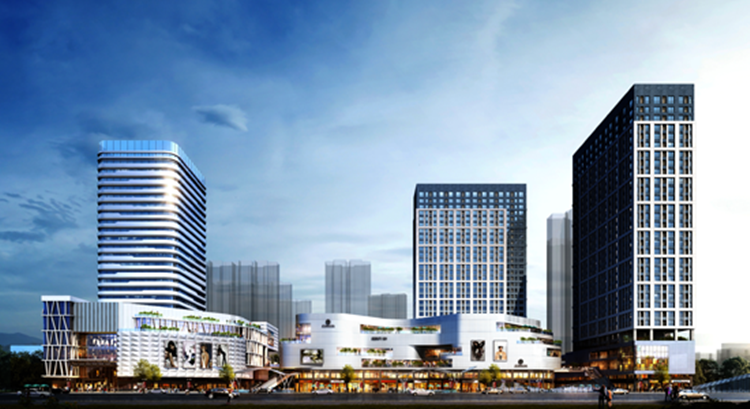 High-end urban complex project - Hengda·Jinhui Square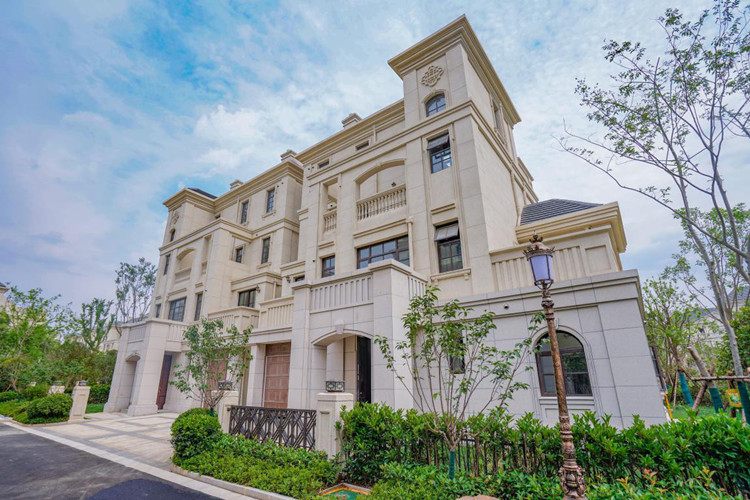 High-end villa project - Hengda·Beihai Longcheng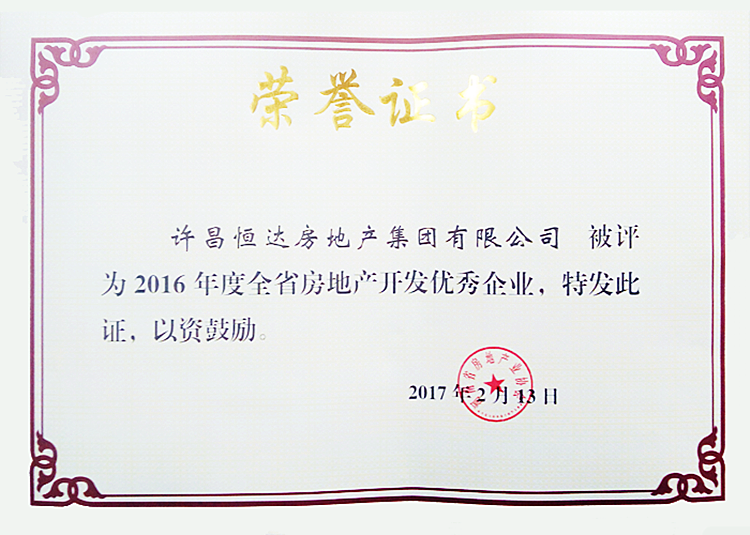 The group has been repeatedly rated as one of the top 50 real estate development companies in Henan Province, "Outstanding Enterprise" in Henan Province Real Estate Development, and "Contract-honoring and Credit-worthy" in Henan Province,and won the honorary titles of 2017 China Real Estate Enterprise Credit Rating AA Enterprise, 2017 Weidu District Mayor Quality Award, etc,in 2018 and 2019, was successively selected as one of the Top 100 Private Enterprises in Henan Province and the Top 100 Modern Service Industry of Henan Private Enterprises. Over the years, Hengda Group Holdings has donated a total of nearly 28 million yuan to the society, which is mainly used to support public welfare undertakings such as education, earthquake relief, and the masses in need.